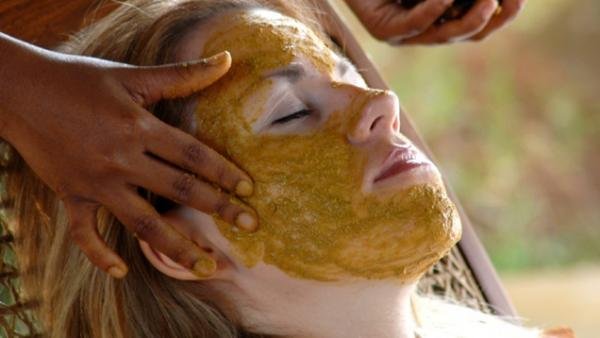 Beauty Care Package – 7 days / 14 days / 21 days / 28 days
Cost: Rs.5000/day
Includes combination of any two or three of the following therapies which last for about two-three hours every day depending upon the body condition of the guest:
THERAPIES
Herbal Ayurvedic face pack
Face massage
Special head massage
Tarpana
Abhyanga (Medicated herbal oil massages)
Pizhichil
Njavarakizhi
Udwarthanam
Ksheera dhara
Steam bath
Internal Herbal Medicines
BENEFITS
Improves skin texture, complexion and beautifies body
Enhances blood circulation
Removes extra fat and retunes the body
Restores balance in the body, mind and consciousness
Improves metabolic activities of the body
Rejuvenates body, mind and soul
Replenishes the reservoir of mental vitality and health
PACKAGE INCLUDES
Initial Consultation with Ayurveda Doctor and daily follow up consultation
Accommodation
All Ayurvedic Meals (Breakfast, Lunch & Supper) & herbal drinks
Advice on Diet & Lifestyle Management
Ayurveda Therapies – Customized for each client.
Yoga (once a day – Yogasanas, Breathing, Meditation and Relaxation)
Beauty Therapies
Reservation Details:
We are committed to keep up the quality of our treatment package programs and we take only limited number of guests each month. So we advice you to reserve your treatment packages minimum one month in advance.
The 50% charges of the treatment package should be paid in advance to reserve the treatment package.
The advance deposit will be deducted from the total treatment package  and the balance must be paid on the first day of the treatment program.